A few words of kindness from my patients:
Google Reviews – I have lovely comments on Google My Business page available
here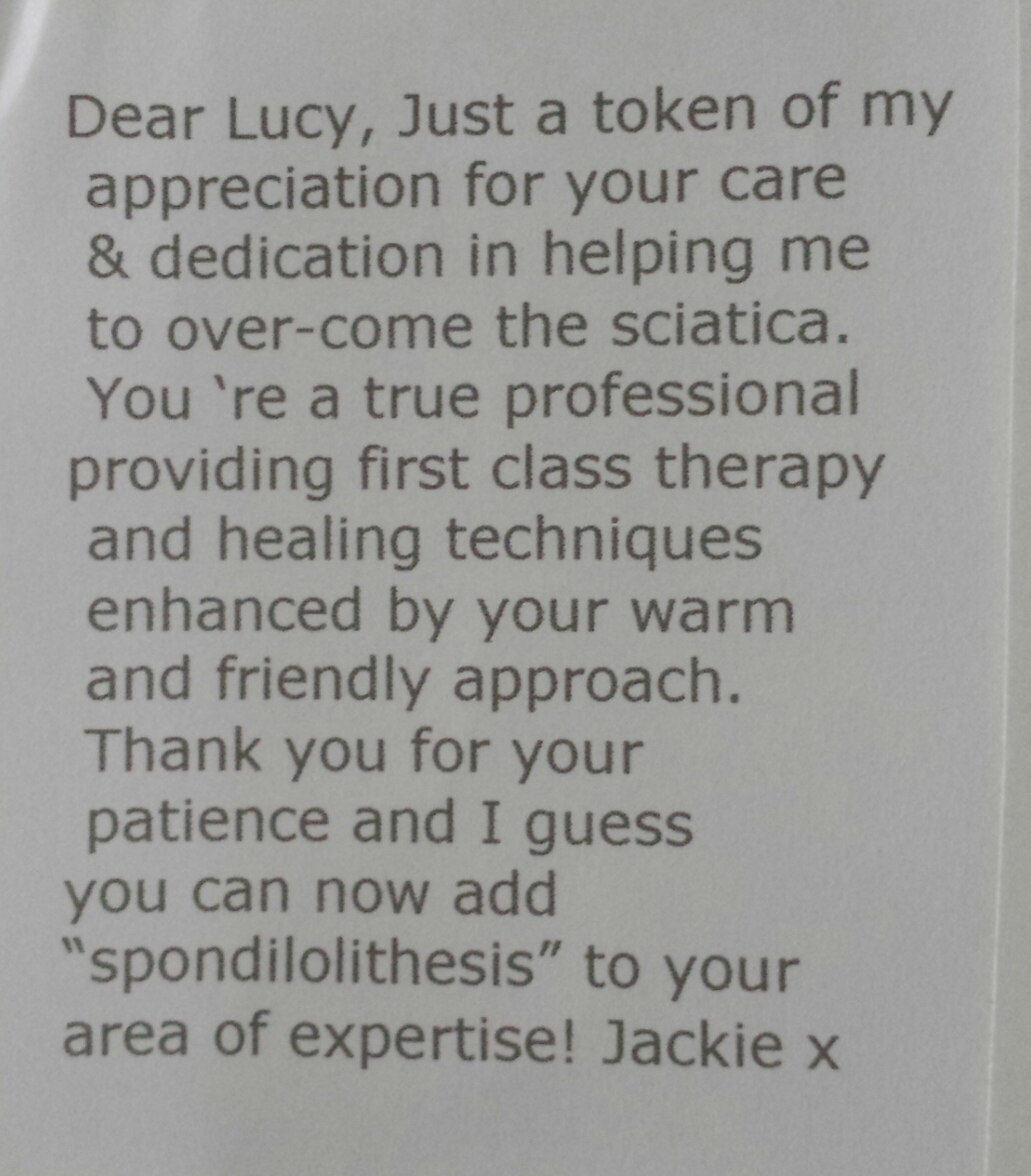 "lucy are brilliant and good listen. also very gently and good advice. I will go back again.
she's very friendly and good patient because I am deaf. "
Clare P
"big thanks to her for her healing hands and words.Blessings" David W
"Please pass on my thanks to Lucy for an excellent job it really has worked wonders!" – Richard W
"I would just like to take this opportunity of saying a huge thank you for my treatment on my back. You have been wonderful and put me at ease during the sessions, albeit one or two were painful.  Nevertheless the latter proved to be a definite cure to the symptoms that were lurking for some time.You are also a lovely lady and I was glad to have found out about your practice. Once again thank you so much. "
A few comments from an Anonymous Survey performed in 2012:

From the moment she observed my posture she immediately understood where the problem lies, but she continued to explore whilst treating. That is a great practitioner!
 

Lucy was strongly recommended to my husband by our GP, and her manner instilled confidence from the start.

 
Very friendly, relaxing, yet professional surroundings. Lucy is a very empathetic person, perfect for her line of work 🙂
Yes, Lucy is very down to earth, approachable and professional. She put me at ease immediately so I was comfortable discussing all aspects of my treatment with her.
She was very thorough in her assessment and gave satisfactory answers to my questions